.positive
Bisley's Sustainability Vision and Mission Statement
Our vision is to become the most responsible workwear brand.
The Bisley.POSITIVE commitment touches on the positive steps that we can take as a
company to honour the key pillars of our business:
people, planet, product and prosperity.
We are on a mission to become leaders, fulfilling our responsibility
to positively transform our industry, and get the job done, so you can do yours.
Sustainability Target Plan
Sustainability Statement
Sustainability Suppliers
Bisley Recycle
Modern Slavery
Partnerships
.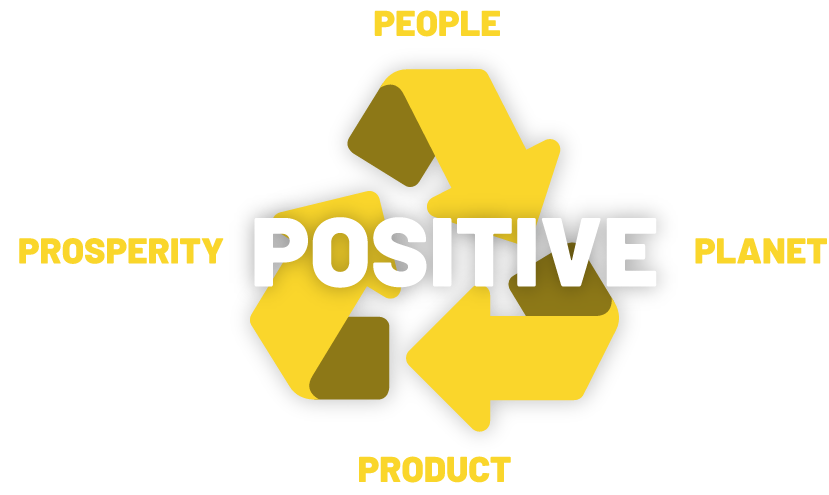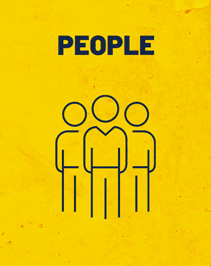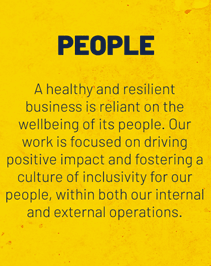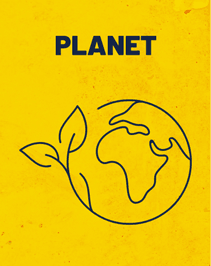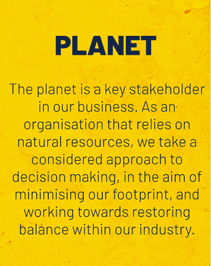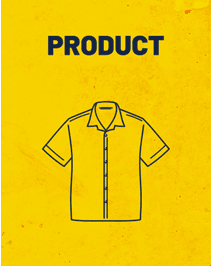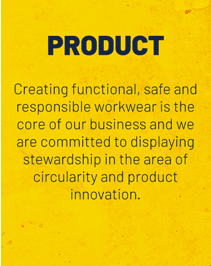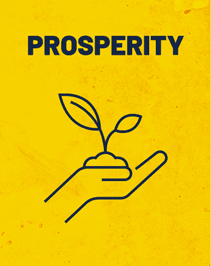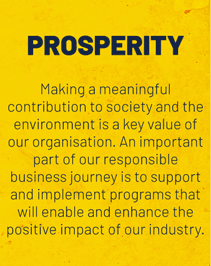 .
Implementation


Timeline

Bisley have been shaping the Australian workwear industry for over 60 years.

We pride ourselves on being a big company, built on small company values. As we work to formalise our strategy and roadmap for Bisley.POSITIVE, we have outlined the steps that we have taken to date, to positively transform our business operations to be more responsible.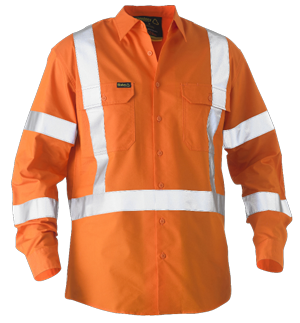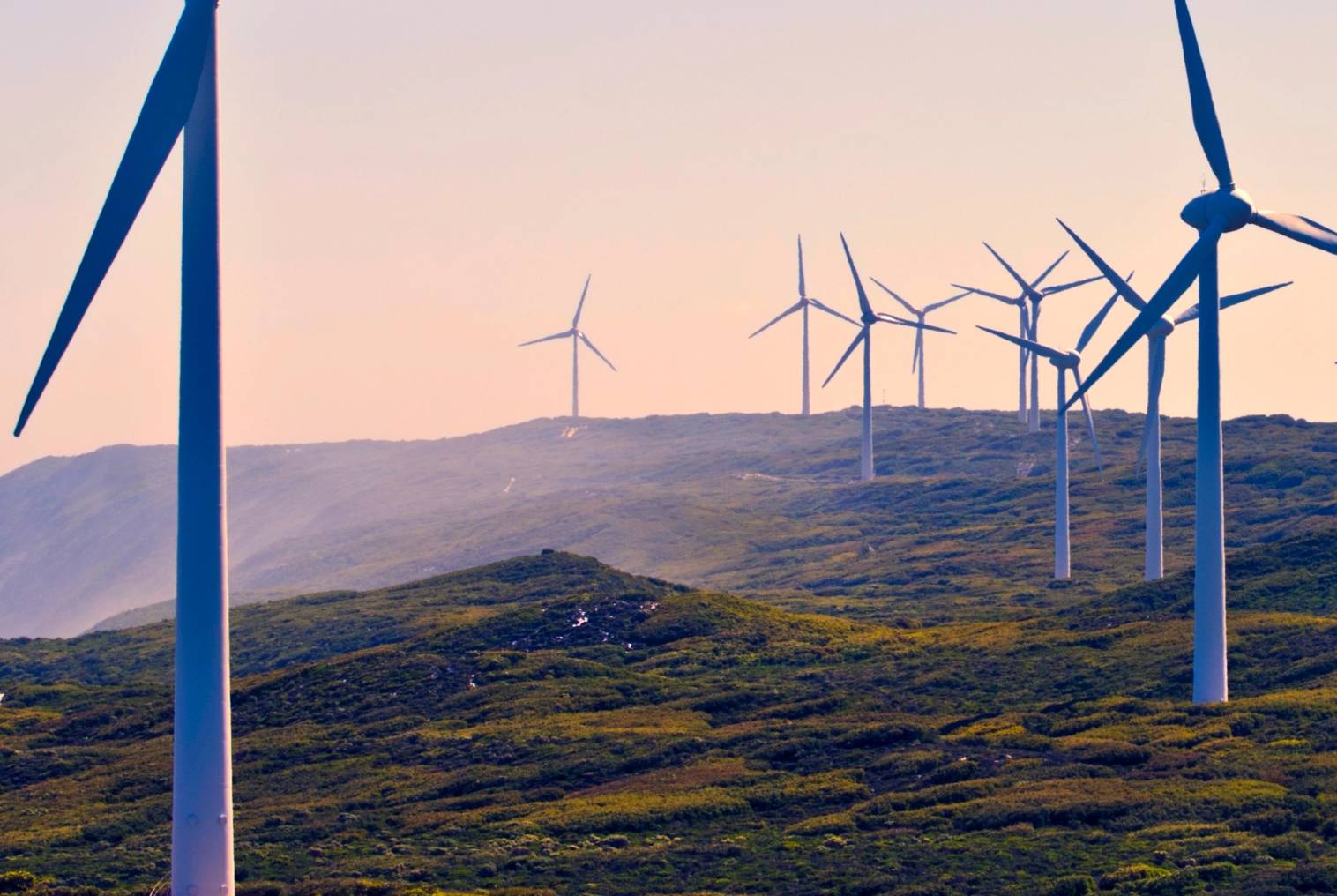 The development of Bisley.POSITIVE is our commitment to continuous improvement to drive excellence within our business.
As a global apparel company, we understand our responsibility to our value-chain partners. We pride ourselves on having longstanding and well-established relationships with our Tier 1 partners; our values and standards are built on these foundations, as well as acknowledged within our signed agreements.
Our efforts this year were focused on establishing a dedicated team to drive our Human Rights and Ethical Sourcing program.
In addition, our ESG team are constantly reviewing our sustainability work and product offering. This assists Bisley to build the foundations of ethical sourcing within the business through aligning with key experts, training, and research and development.
Formed ESG Supplier Compliance Team in Shanghai responsible for reviewing and assessing all SMETA 4P audits and Non-Conformances, ensuring our supply partners are committed to our policies and expectations.
Increased diligence in auditing and on-boarding across the Bisley value-chain, full-time team in Asia committed to this program.
Local audits conducted at our embroidery and value-add partners.
Appointed TrusTrace digital transparency and traceability tool to ensure that our products are made ethically. Once implemented, this will allow Bisley to trace our POs up the value chain to source.
Solidifying our commitment and creating pathways for execution was a key priority this year and into the future. Through key stakeholder partnerships, we elevated our ethical sourcing work, transitioned to lower impact alternatives across areas of our operations and product, and became signatories to key industry programs.
We support the UN Sustainable Development Goals and have aligned our business activities and partnerships to the relevant global goals. Collectively, everyone at Bisley is focused on the Bisley.POSITIVE Goals. Our team actively works towards finding more sustainable solutions and advancements for our value chain.
Global Sedex partnership, including working with Sedex consulting and integrating IT reporting systems.

Continued with our Textile Exchange membership.

Business Council for Sustainable Development Australia, members of several working groups within BCSD Australia.

Transitioned packaging to 100% Ocean Bound plastic with Better Packaging Co.

Introduced synthetic recycled fabrications into our new ranges.

OEKO-TEX 100 was implemented into industrial fabrications.

Engaged with TrusTrace 2023 - rollout commencing July 23, prioritised by country of import (defined by current forced labour registration).

Tier 1 Vendor Audits SMETA 4 Pillar ongoing and prerequisite for working with Bisley & PIP Global Safety.

Signatory of the WWF Business call for UN Treaty on Plastics.

Continued our membership with the Worldly

(formerly Higg).

100% Ocean bound waste hanger program with Arch & Hook for all hanger requirements.

Electricity converted to renewable alternatives for Australian & New Zealand warehouses and Head Office.

Detailed ESG road map developed and integrated into Bisley.POSITIVE program.

Bisley.POSITIVE purpose Vision and Mission developed with executive team.
Our team is focused on driving results, actively working with industry stakeholders to find lower impact solutions across our products and operations.
Bisley.POSITIVE, product Circularity, End-of-Life product Stewardship and sustainable and Ethical commitments.
As a global company, we recognise the responsibility we have for our entire value-chain.

Our efforts this year were focused on establishing a dedicated team to drive our sustainability work, and build the foundations of ethical sourcing within the business through aligning with key experts, training and research and development.
.
Impactful sustainable reporting, to be shared with Key Customers late 2023
Create innovative, high-performance products that meet circularity guidelines and develop end-of-life solutions.
BlockTexx partnership for end-of-life solutions to uniform successful pilot program.
Building a library of low impact fabrics, and R&D options product team.
Move all remaining labelling, swing tags, accessories, and trims to recycled product. Removing all unnecessary Virgin Plastics by 2024.
Continue stakeholder mapping for end-of-life product stewardship program with other industry leaders.
Working with a sustainability and impact expert to elevate and decentralize our responsible brand, operations, and product work.
Embedding UN SDG's into Bisley DNA.
Implementing TrusTrace to PIP Global Safety, prioritising by legislative requirements. Bisley product selling into the US market 1st priority.
Workers Survey Engagement managed by an independent 3rd party Human Rights organization 2024/25.
Transparent and Traceable supply chain reporting will be shared on our website 2024/25
Global ESG website to showcase all of our programs, documents and impact reporting.
.
Managing Director David Gazal's
2022 Sustainability


Statement

Bisley has been shaping the Australian workwear industry for over 60 years. The development of Bisley.POSITIVE and our program is a testament to our long-standing commitment to continuous improvement to drive excellence.

As a global apparel company, we understand our responsibility to our value-chain partners. We pride ourselves on having long standing and well established relationships our Tier 1 partners and our values and standards are built on these foundations as well as, acknowledged within our signed agreements.

As a result of our dedication, we have joined a number of organisations to improve all aspects of our value supply. We support the UN Sustainable Development Goals and have aligned our business activities and partnerships to the relevant global goals. We have formed a dedicated ESST and we are razor focused on Bisley.POSITIVE Goals. Our team actively works to positively transform our value chain by implementing social and environmental initiatives.

2022 is a critical year for engagement on sustainability because we can no longer ignore the environmental impact created by the apparel industry, in terms of both production and end- of- life. Our garment production is transitioning towards recycled fabrics, buttons, trims, and threads to reduce Bisley's environmental impact on the planet. However, the most critical issue that we face as a business is a large-scale sustainable end-of-life solution for workwear and uniform programs.

We are hoping that by working with Australian businesses, Bisley can highlight this issue and collectively find commercial solutions.

The aim is to drive product stewardship within the workwear industry, and commercialise circular solutions.

Bisley.POSITIVE is our commitment to becoming the most responsible workwear company. And we are focused on getting our job done, so you can do yours.



David Gazal

Managing Director

.

Bisley.POSITIVE is aligned

with 4 core United Nations

sustainable development goals


As a responsible brand on a collective impact journey, we have aligned ourselves to the United Nations Sustainable Development Goals.

Each strategic step is aligned iwth a specific goal, and provides us with a unified framework for reporting.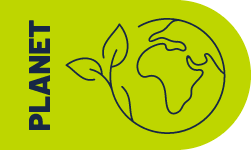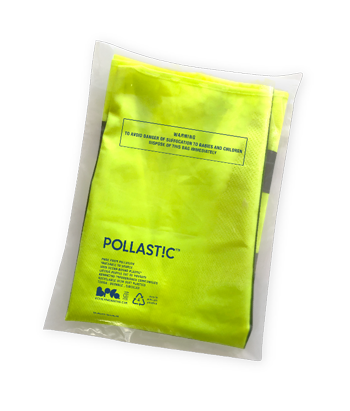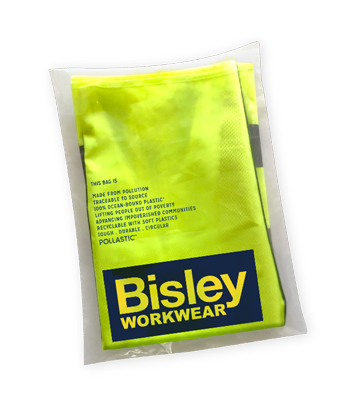 The environmental footprint of packaging should be a major consideration for organisations. As part of our commitment to circularity, we have partnered with Better Packaging Company

to transition our garment bags.
In 2022, we began transitioning our bags to certified recycled ocean-bound post-consumer plastics (with the exception of Fire Retardant garments that are transitioning late 2023). Better Packaging Co. work with coastal communities that are most impacted by the compounding effects of pollution and poverty, to clean up their beaches and riverways. This program provides economic development within these communities, as well as a more responsible packaging option for Bisley.
Better Packaging Co. is a certified B Corporation and Carbon Neutral, and the programme makes progress towards the UN Global Sustainable Development goals.
The estimated impact of Bisley 6 monthly order is: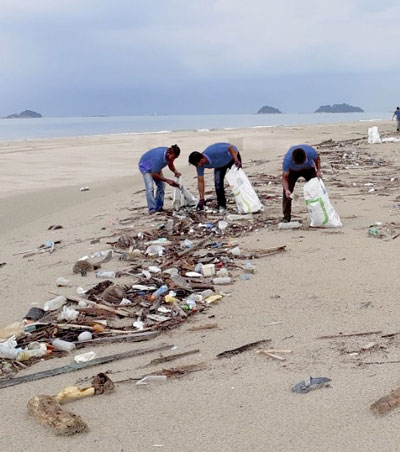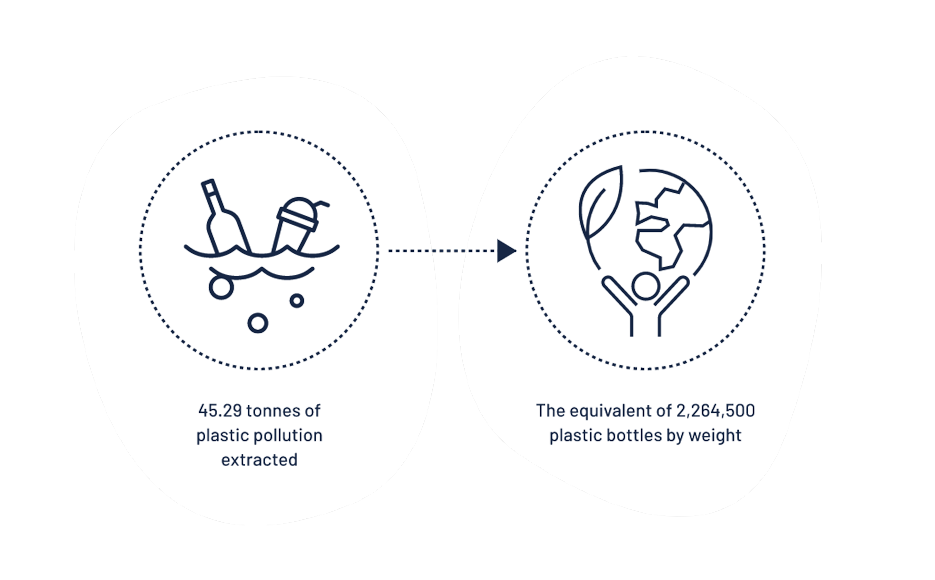 .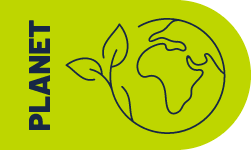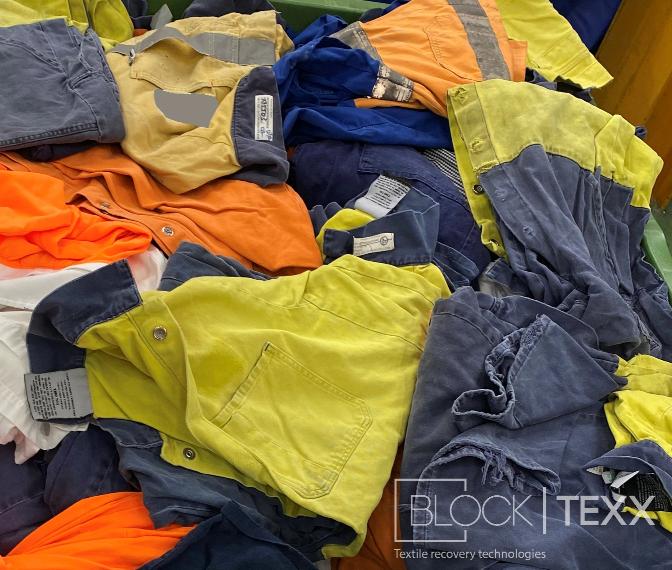 BlockTexx is a clean technology company that recovers polyester and cellulose (cotton) from textiles and clothing.
Our patent pending process, developed in Australia, combines chemical recovery technology and advanced manufacturing to produce high quality recycled materials of rPET pellets (PolyTexx®) and cellulose (CellTexx®).
BlockTexx is positioned at the end of the value chain, where raw materials and end-of-use solutions have the highest environmental impact.
The world leading, textile recovery facility ensures all resource recovery processes are achieved in Australia delivering onshore landfill diversion and new raw materials for Australian manufacturing.
BlockTexx is providing Bisley Workwear customers with real end of life solutions that support their ESG programs and impact targets.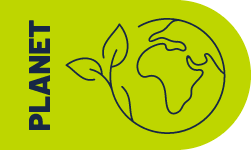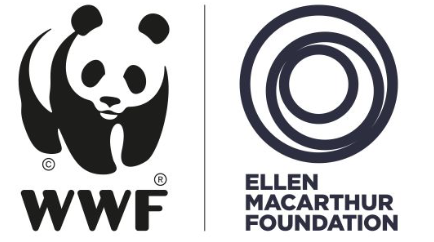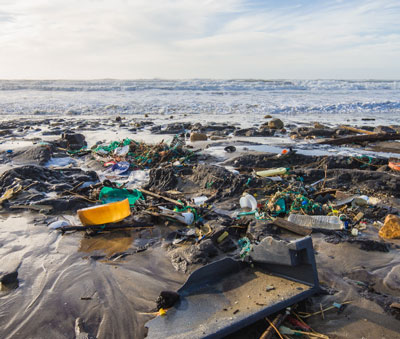 Bisley is committed to a circular economy. As part of this commitment, we have joined the WWF - EMF Business call for a UN treaty on plastic pollution.
We have begun transitioning our commercial and non commerical goods to remove virgin plastics, and replace them with solutions that are certified recycled, and recyclable.
We anticipate this roll out in late 2022.
You can read more about THE BUSINESS CALL FOR A UN TREATY ON PLASTIC POLLUTION here: plasticpollutiontreaty.org
Working towards ZERO virgin plastics in our supply chain.
.

Reduce
Reuse
Recycle
In 2021 Bisley introduced certified recycled polyester yarns into our product
range. Made from post-consumer plastic waste, these fibres divert pollution
that could otherwise end up in landfill or our water ways. Through careful
R&D, we utilise these fibres to develop our durable workwear range.

Transitioning conventional polyester to certified recycled options, lessens
our dependance on fossil fuels and diverts waste from landfills and waterways.


Shop the Recycle range here
.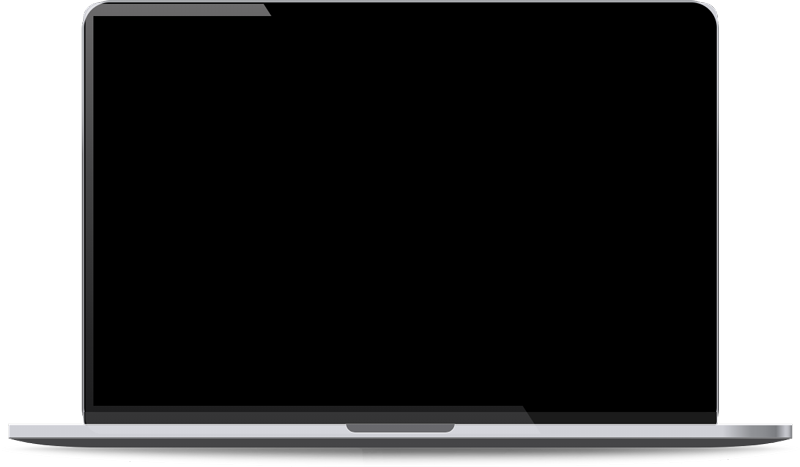 .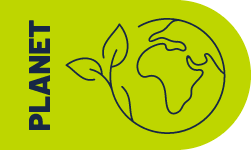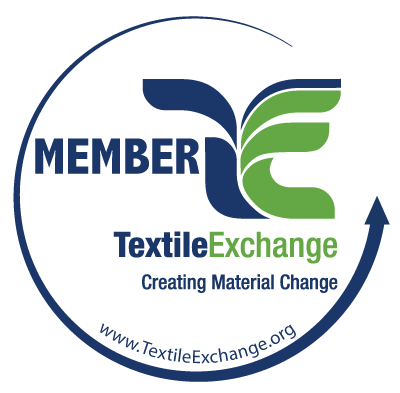 Bisley joined Textile Exchange ini March 2021 as part of our commitment to the Sustainable and Ethical supply chain.
Textile Exchange is a global nonprofit that creates leaders in the preferred fiber and materials industry. Textile Exchange develop, manage, and promote a suite of leading industry standards, as well as collect and publish critical industry data and insights that enable brands and retailers to measure, manage, and track their use of preferred fiber and materials.
With a robust membership representing leading brands, retailers, and suppliers, Textile Exchange is positively impacting the climate through accelerating the use of preferred fibers across the global textile industry.
We actively participate on the Hub with industry leaders to gain knowledge to assist us to improve our practices.
With our new Climate+ strategy, Textile Exchange is the driving force for urgent climate action on textile fibre and materials with a goal of 45% reduced CO2 emissions from textile fibre and material production by 2030.

By benchmarking the industry and providing actionable tools for improvement, Textile Exchange is driving a race to the top.
.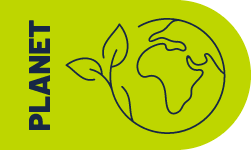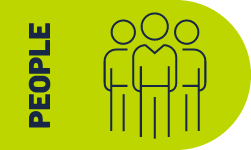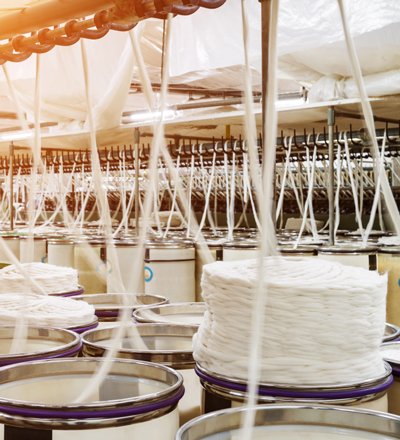 Worldly is the planet's most comprehensive impact intelligence platform, trusted by 40,000+ major brands, retailers, and manufacturers in fashion, outdoor, home goods, toys and more. Worldly uniquely collects high-resolution primary data specific to companies' value chains, operations and products, providing insight into true impacts across carbon, water, chemistry and labor.

Featuring the most comprehensive source of ESG data for global manufacturers and the largest library of materials and product impacts, Worldly empowers businesses to scale responsibility into their global operations, faster and more accurately.
Hosting, connecting with, and supporting the leading industry solutions and methodologies including ZDHC, Bluesign, and the Higg Index - the most widely-adopted measure of sustainability in the apparel industry - Worldly delivers the insights businesses need to reduce their impact, comply with emerging regulatory and financial disclosure requirements and meet the expectations of a new generation of customers.
Worldly has assisted Bisley with identifying areas for improvement year on year, in a clear and trackable format.
.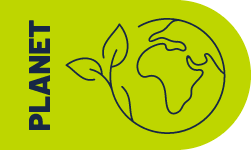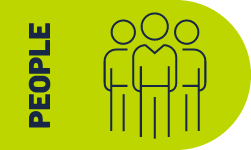 Bisley is proud to have received a
silver rating from Ecovadis 2021 and 2022.
EcoVadis ratings are evidence-based and are validated by a team of experts. EcoVadis assist Bisley to monitor and improve the sustainability performance in our supply chain. Covering four sustainability themes, Environment, Labour and human rights, Ethics and Sustainable Procurement.
Considered the world's most trusted provider of business sustainability ratings, providing insight into sustainability performances of businesses globally.
This independent rating places Bisley in the top 25 percent of companies assessed by EcoVadis.

Every year EcoVadis rates 90,000 companies, in 160 countries across 200 industries.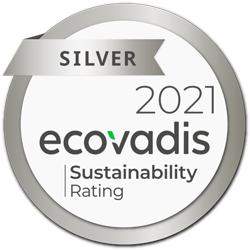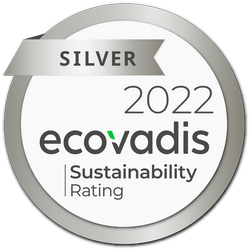 .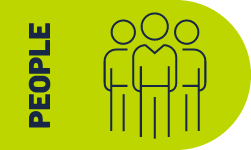 Bisley's Modern
Slavery Statement


and Policy

Bisley workwear is committed

to ensuring that there are no

instances of Modern Slavery in our value-chain.


As a global apparel company, we recognise that we are responsible for ethical conduct within our value-chain. All of our business partners must sign and demonstrate compliance with our Ethical Sourcing Policy, and participate in our ethical sourcing programs.

We have long-standing partnerships with our sourcing partners and factories, and are working collaboratively with them to take positive actions for society and the environment.

Our commitment to the Modern Slavery Act throughout our supply chain and domestic operations is a priority for Bisley.

.

Our intention is to be completely open and transparent in relation to
our supply chain and we intend to share this with our consumers.
.
Partnerships


with Suppliers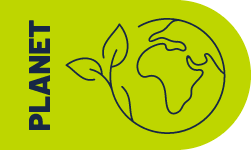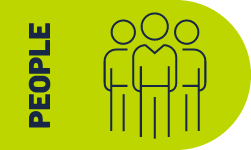 Compliance through Supply Chain Traceability
PIP Global Partners with TrusTrace to Support Sustainability Goals and Compliance through Supply Chain Traceability
Bisley Workwear - PIP (Protective Industrial Products), a global leader in Workwear and Personal Protective Equipment (PPE), has partnered with TrusTrace, a global SaaS company with a market-leading platform for product traceability and supply chain transparency.
PIP is the first Workwear and PPE Company in the world to partner with TrusTrace and aims to inspire the industry in fostering sustainable practices.
Bisley utilises the Sedex platform as a learning and training tool, and as part of our journey towards value-chain transparency, reporting and record keeping.
PIP is committed to human rights, mitigating the risk of any abuses within the supply chain, and mapping the supply chain and gathering product-level data is a critical step in this journey.
.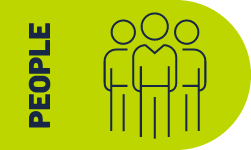 Reporting and Auditing
As a pre-requistite and prior to onboarding, all of our Tier 1 sourcing partners and factories of Bisley must be Supplier Ethical Data Exchange (SEDEX) Members, and provide annual audits to demonstrate social and environmnetal compliance. The audit methodology covers four key topics: Labour, Health and Safety, Environment and Business Ethics.
We work with our independent auditor Intertek to conduct the audits to ensure we have full transparency and assurance of authenticity. We share this information with our customers and suppliers who are members of Sedex.
In addition, we partner with Sedex Consultancy to assist us with navigating international legislation. Sedex Consultancy has helped us frame, understand and write our Australian Modern Slavery Statement.
Our strong partnership is international in scope and we are working collectively to improve our sustainability profile.
.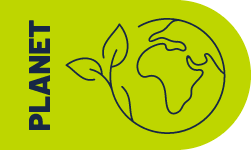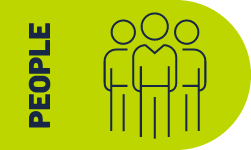 Reporting and Auditing - SMETA 4 Pillar
Bisley joined SEDEX in March 2021 as part of our transition to better transparency of our supply and value chain. Our factories commenced SMETA (Sedex Members Ethical Trade Audit).
Sedex is a membership organisation that provides one of the world's leading online platforms for companies to manage and improve working conditions in global supply chains.
Bisley utilises the Sedex platform as a learning and training tool, and as part of our journey towards value-chain transparency, reporting and record keeping.
.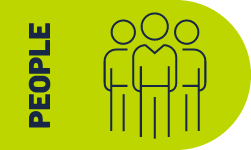 Auditing
Bisley engages with Intertek International – a renowned, independent auditing company – to conduct all our SMETA 4 Pillar audits on international factories.
Intertek are an approved affiliate auditor of Sedex, which means that they have gone through rigorous training to ensure SMETA audits are carried out to the highest standard. We have chosen to work with Intertek to ensure that the audits we request are consistent in quality and approach, and that the results and corrective action plans (CAPs) we receive are independently verified. Intertek encourage the use of SMETA audit methodology – which Bisley adopted – to ensure that all audits are as thorough as possible.
.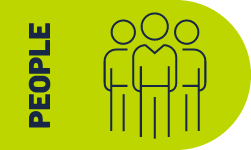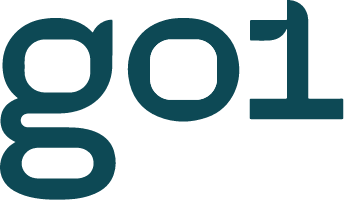 Bisley Staff Training and Commitment to Ethical Business Goals
Bisley is formalising a strategy that empowers everyone within a community to become sustainability champions within their own right, and drive the business towards Bisley.POSITIVE.
To ensure that our business practices are world standard, we offer elective training programmes providing all staff with the skills to elevate their career opportunities in the future.
The Bisley senior management team identified that we need ongoing and consistent training programmes in our business.
Our training platform will educate our team members on business ethics- such as price fixing, corruption, modern slavery, collusion and fraud- as well as, acceptable workplace behaviour, anti-bullying, sexual harassment, diversity and age inclusion.
.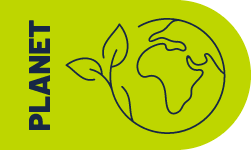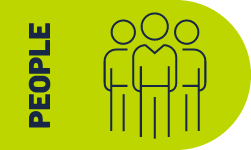 Collaboration
In March 2021 Bisley joined BSCD Australia to collaborate with like-minded industry leaders towards a more sustainable future.
The Business Council for Sustainable Development Australia (BCSD Australia) is the national peak body representing forward-thinking companies and organisations that are working towards the transition to a sustainable Australia. The BCSD's mission is to accelerate this transition by making sustainable business more successful.
BCSD Australia are the Australian partner of the World Business Council for Sustainable Development (WBCSD).
Members believe that by integrating social and environmental impacts with financial results, business lowers its risk profile, makes better decisions, and creates the solutions needed to meet the Sustainable Development Goals.
Bisley is an active member and participates in multiple working groups to improve our environmental practices. BCSD Australia provide essential and critical knowledge and guidance on an ongoing basis.
.
.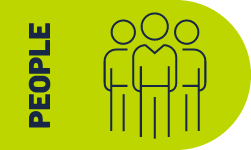 Giving

Back

As part of our Bisley.POSITIVE commitment, we actively develop partnerships that benefit society and the planet, through our Prosperity pillar.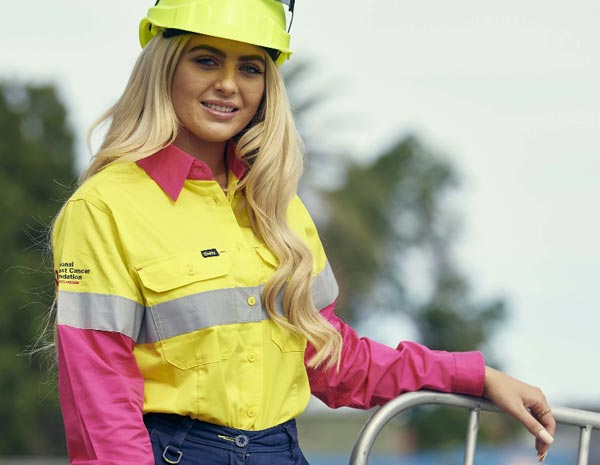 Bisley has been a committed partner and supporter of the
National Breast Cancer foundation since 2014.

Bisley has raised over $400,000 since 2014 and will continue
supporting this important foundation into the future.
.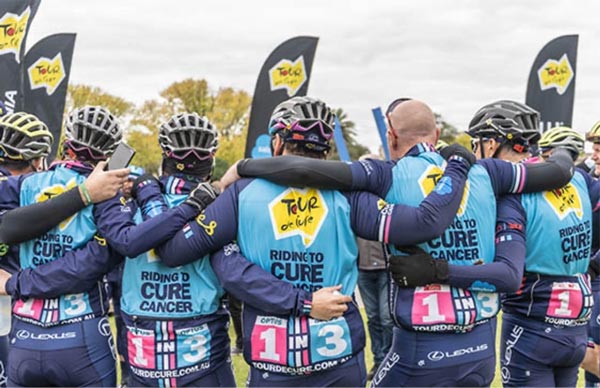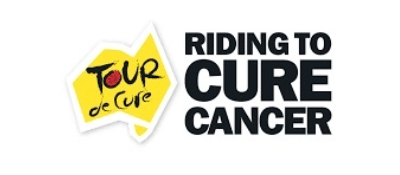 Bisley has a long-standing partnership with Tour De
Cure. We have been sponsoring and providing support
uniforms since 2011.

Bisley is dedicated to this charity and will continue to
support them in the future.
.